Client:
Secret Games Company
Role:
Illustration • UI • UX • Animation
Platform:
Windows • Mac
An open world RPG set in colonial India. Play as Rudyard Kipling's ragamuffin hero, Kim, roaming hand-painted towns and procedurally generated countrysid in this comming of age tale.
Working closely with the director I developed the games visual style, digitally painted the environments, designed the UI, and animated the characters.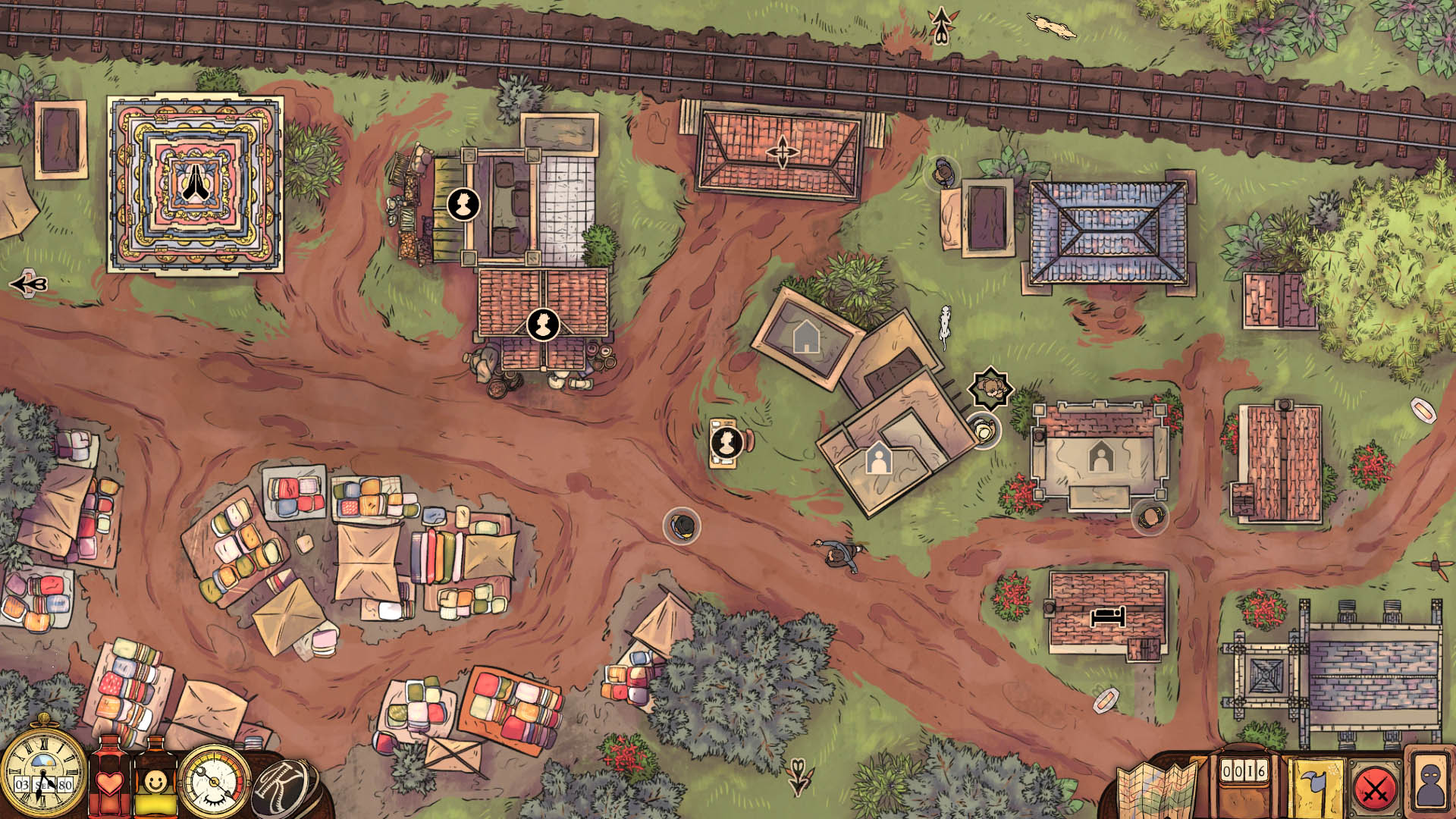 Aesthetic
The director was keen on having the game be as true to life as possible, given the setting and narrative, so research was done into the objects, equipment and aesthetics common in British imperial India. Drawing on that, each of the 18 towns was designed to be a pocket sized version of the real thing. The UI too, was to be representative as possible of it's real life counterpart.
For the procedurally generated countryside, I illustrated over 200 assets to span over 4 biomes.