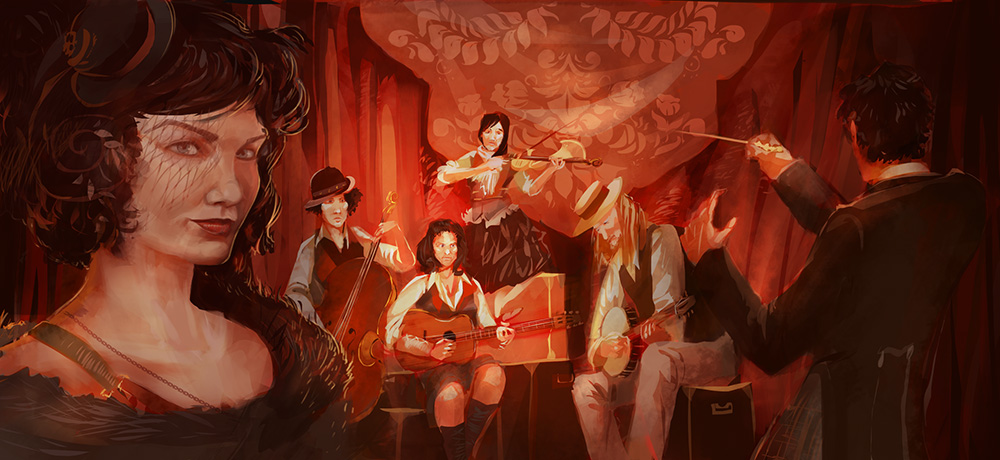 Client:
Original Content London
Role:
Illustration • Concept art
Platform:
Web • Print
What if the age of rail came before the age of sail? Clockwork Quartet is a multimedia project featuring music, games, and a graphic novel in ten volumes.
Along with the creative director, I developed the comic's visual style, produced concept art, and digitally painted the first 4 chapters of the comic.