I've always felt interesting clothes for men are few and far between. What are the options? Shirts, waistcoats and suits? Even a nice one of these is hard to find because patterns for men are either too plain, plaid or insane, hence why I designed my own pattern last year. Even if it's a nice piece of clothing with a nice pattern, it's a miracle if it fits my body snugly because my shoulder width is ridiculous.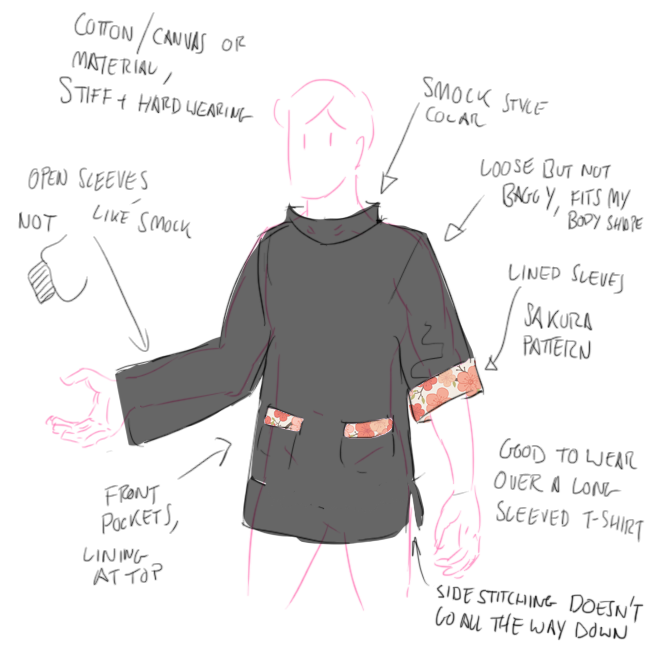 This garment is something I designed to be like an indoors jumper, for both being active and lounging. It's like a cross between a kimono and a smock. My goal was to have something like a hoodie but more specialized, hoodies are a really great all rounder but don't excel in any field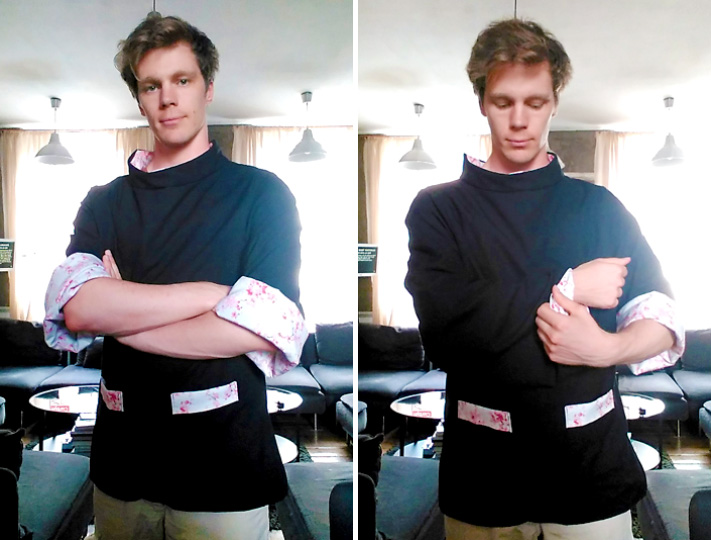 The tailor who realized this design of mine is Josh Harbord. Go to his website, his tailoring is seamless and he's a lovely chap. I plan to be designing more clothes for him to make real soon.
Next I think i'll try to be putting together some alternative to a t-shirt